#ChoiceIsHere
Our providers are ready to compete for your business using the eCommunity™ Fiber Network
You can get home services from multiple providers - all delivered to you over a single network.
Consumer Services
Residental Providers
Our service providers are ready to offer competitively priced services to meet your home broadband needs. Below is a list of providers. Please contact each of them directly to get a service quote.

Internet & VoIP
Up to 1Gbps upload/download speeds
Digital Phone Service (VoIP)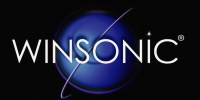 Internet & IPTV
Up to 1Gbps upload/download speeds
Digital Streaming Video (IPTV)
Join the Discussion
More than just fiber. it's A Movement
Follow us via Facebook @eCommunity™Net to get details on our next community meeting where we will
present the benefits of eCommunity™ and how it will help Eradicate the Digital Divide.


Breaking the Divide
Bringing You More Choices
Help us expand eCommunity™ into neighboring towns, cities and counties!
We are ready to work alongside public, civic and business leaders to enable them to leverage our network
to help tackle a wide range of socio-economic barriers. It all starts with you.
Let us know if you are ready to help spread the word!