Save Money
Managing cash can be challenging. Not being able to manage your accounts online can be devestating.
See how eCommunity™ can help!
Knowledge Center
Once connected to eCommunity™, the following financial support websites are an example of the many community resources you will have access to even if you can't afford Internet Access.
---

Homeowner Crisis Resource Center
If home ownership is your dream, it can become a reality. Before you begin your journey, you need to establish realistic goals, find sound advice, carefully plan, and have a clear understanding of the costs involved.

Here you'll find a video with tips on avoiding foreclosure, articles on the advantages and disadvantages of home ownership, and information on reverse mortgages.
---

MyMoney.Gov
Explore this collection of financial information from a trusted resource, the federal government. Learn the basics of saving, investing and planning for you and your loved ones' futures. There's something for everyone here- Parents and Caregivers, Women, Employers, Retirees, Military, Teachers, Youth, and others. You'll also find tools such as calculators, budgeting worksheets, and checklists to help you make more informed financial decisions.
---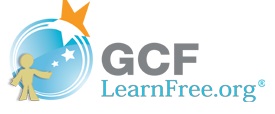 My Free Taxes
GCFLearnFree.org offers more than 90 tutorials on Microsoft Office, email, reading, and more. You can also find lessons on how to save money and keep your financial transactions online safe.

>Money Basics: Do you wish your money could go farther? Do you want to save more? Money Basics discusses money management, banking, retirement planning, and more. Start learning the skills you need to better manage your money here. Includes lessons on money management, banking and retirement, and money in the marketplace.

>Protecting your Financial Transactions: The Internet has made banking, shopping and conducting other financial transactions online quite convenient. But when it comes to our money, we definitely want to make sure our transactions are safe.
---