Connect with Friends & Family
Engage with the people you count on with or without the Internet.
Knowledge Center
Once connected to eCommunity™, the following useful resources are an example of the many ways you will be able to communicate with family, friends, and others even if you can't afford Internet Access.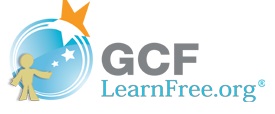 Email & Social Media Resources from GCFLearnFree
Are you interested in communicating online with friends, family and colleagues? GCFLearnFree's Email Basics tutorials will teach you the essentials of email, in addition to other popular ways to communicate online in today's world. Once you feel comfortable with Emailing 101, you can move on to the "Beyond Email" and "Social Media" lessons where you'll learn all the ways you can talk and share online! Before you know it, you'll be a social media guru!
---

Introduction to Email from DigitalLearn.org
DigitalLearn.org, is an Institute of Museum and Library Services grant-funded project to create an online hub for digital literacy support and training. The site launched in June 2013 and is intended to build upon and foster the work of libraries and community organizations as they work to increase digital literacy across the nation. If you're new to email, Digital Learn offers the perfect class to get you started with using email. Learn what email is, how to set up an account, how to reply to and send emails, and more.
---